Salesforce is one of the best career options to get into the IT space, serving more than 150000 client base across the globe. Moreover, it's one of the most demanded cloud-based platforms where beginners have a huge space to get into the IT sector and make their profiles on demand in the market.
Here, this article will discuss complete possibilities on SalesForce, i.e., Career opportunities, Jobs in the market, Certifications supported, Packages offered by companies, Onsite Opportunities, and Technology capabilities. But, first, let's get into Beginners Guide to SalesForce Training.
Key things to look at Salesforce as a career option
Huge no of job opportunities: 
Currently, there is a scarcity of Salesforce developers because of its wide acceptance by companies in the market. This is why Salesforce professionals are paid high compared with other technologies.
High career growth rate:
SalesForce is widely used across Sales, Commerce, Services, marketing, community, analytics, Health, and others. These areas have immense scope in the future to grow with which our careers as well.
High Pay:
Most companies are moving to cloud-based. Salesforce is one of the dominant platforms in the cloud, Scarcity of skilled developers. Its usage across companies is exponentially growing, thereby huge demand for Salesforce professionals, leading to high packages. So the need for Salesforce is enormous, and the shortage of professionals is the current case in the market.
Onsite Opportunities: 
Acceptance of Salesforce is across the globe which in turn leads to opportunities across. So, candidates aspiring for onsite opportunities can come to Salesforce space.
Making an impact in the technology space: 
For candidates who wish to make a difference in the technology space and want to show new possibilities for the future, then Salesforce will be like a platform to make it a chance.
How and where to start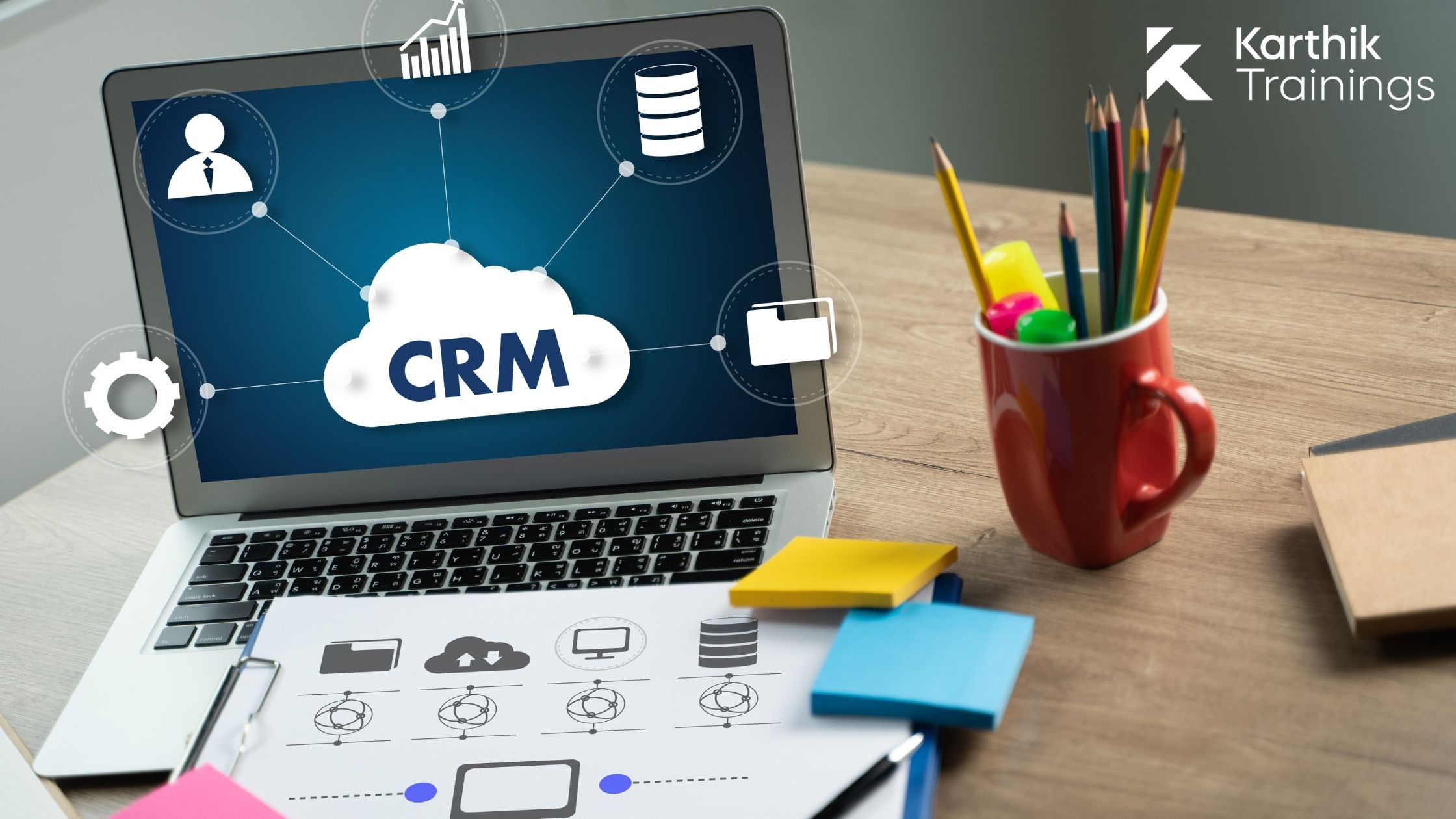 Let's start with the pre-requisites to learn, and we know that Salesforce is a cloud-based CRM(Customer Relationship Management) platform that works on the cloud. So, it is mandatory thing to know about cloud architecture. Also, Salesforce involves some basic coding on Apex, similar to Java; therefore, training from an experienced professional is always suggested.
The trainer should guide you with the below aspects during the course:
Quality training right from basics to advanced level:
As we knew that cloud basics and Apex scripting are mandatory things to get into the SalesForce domain, training should start from very much basics and with quality.
Real-time approach:
Beginners Guide to Salesforce Training should start with real-time project implementation; discussions and implementations on real-time scenarios will make you strong technically. By taking care of these, there will be smooth transmission to Salesforce career.
 Certifications oriented: 
Training should cover certification-related topics, questions, practicals, and related questions discussions and every help required to clear the certification.
Placement Opportunities: 
Only a few institutes will focus on these kinds of placement aspects, and we are the ones who give equal priority for getting the opportunities to our students and sending them to companies once the course is completed.
Interview preparation: 
Training should take care of interview questions discussion and always take special care of frequently asked questions in the interview. The trainer should guide them topic-wise and make them aware of the important aspects of interview preparation.
Career Guidance: 
As we are stepping into the SalesForce space newly, guidance is one of the crucial aspects in making any decision for an individual Trainer who has good professional and experience can take care of this aspect.
Understanding Job roles in Salesforce
There are different kinds of roles one can have as per the skillset
Developer
Business Analyst
Admin
Functional Consultant
Solutions Architect
From the above, the names indicate their respective roles. One should carefully choose their patch according to their preference.
Salesforce Certifications
As per the above job roles, the certifications are categorized according to the Salesforce platform's job role. These certifications indicate the level of technical depth that you have on the forum. Certificates are like a parallel journey as we progress in our careers.
There 8 different types of certifications we have as mentioned below:
Developer Certifications
Administrator Certifications
Architects Certifications
App Builder Certifications
Marketers Certifications
What is Salesforce?
Let's understand it technically.
So assume that you have a company with a 50 customer base now; as a company, you need to care for your customers, which is crucial for your business. So there should be a strong communication channel between the customers and company about the sales and other stuff, and there should be specific systems which do the things for us effectively. Now, how to build these applications effectively, and what if everything is via cloud-based enabled?  Yes, the solution is the SalesForce platform!
Salesforce is a CRM (Customer Relationship Management) platform that is cloud-based in a sense there is no need to install anything on-premise and can be enabled via cloud-based. The platform takes care of various business segments like Sales, Marketing, Services, etc. This is targeted to serve customers effectively.
Cloud Computing
Salesforce is cloud-enabled means in simple terms the entire software is maintained in a supercomputer (cloud)
The storage, application logic, security, intelligence and etc. everything is maintained on the cloud and we make use of the services directly from the cloud.
There are different types of clouds computing which are categorized as below:
Public Cloud: This type of cloud is used by multiple customers for example if we take
Amazon cloud is completely maintained by them.
Private Cloud: This type of cloud is something that is maintained by individual organizations, they only have the access to these.
Hybrid Cloud: It is a combination of both public and private cloud types.
Cloud Services and its types
There are 3 types of cloud services we are categorized as PaaS, SaaS, IaaS
Software as a Service
Platform as a Service
Infrastructure as a Service
Salesforce Products offered on the Cloud
The CRM pack of Salesforce has various products that solve various customer business needs in the CRM space. As we know, Salesforce is in various areas like Sales, Marketing, Analytics, Community, and commerce.
Here are a few areas we will be discussing below:
Cloud-enabled Salesforce Sales: 
Let's understand this in simple terms, i.e., effective and efficient sales management in the organization. The goal is to close the sales faster with decision capabilities, manage the sales effectively, forecast, manage contacts, Lead management, Reports, and Dashboards.
Cloud-enabled Salesforce Service: 
This platform module enables support to the customers like timely support, focused support, priority-based, personalized support.
The target is providing an efficient way of support to the customers, which will lead to customer satisfaction.
Cloud-enabled Salesforce Marketing: 
We knew that every company has its marketing strategies using various channels like Social media, email marketing, advertisements, etc.
This module deals with the effective management of these channels and increasing the scope of the marketing.
Cloud-enabled Salesforce Commerce: 
The Commerce platform enables our companies to market the services/products online or in stores. Simply, it enables e-commerce related infrastructure for the companies to manage the customers effectively.
Cloud-enabled Salesforce Analytics: 
Analytics provided from the platform enables customers to make the right choices based on the stats provided. AI is integrated to make proper decisions and ultimately increase sales for the companies.
Cloud-enabled Salesforce Community: 
This enables a common platform to share the data between customers, employees, business partners, etc.
In simple provides a simple and effective way to group related communities to exchange information.
Please contact us for more details about the best SalesForce Training.